The wonderful Prue Batten has agreed to guest on my blog. Here she talks about researching the 12th century (a period I am not familiar with…haha), and the beauty of online research resources! Enjoy:
The twelfth century
One of the best but potentially the most frustrating things about writing historical fiction is research. In my case, within the twelfth century, I am continually learning but I also have to make extensive executive decisions along the way. Academics disagree – it's the fundamental core of academia, I suppose, that no academic will spontaneously support another's view on a historical fact.
Medieval bathing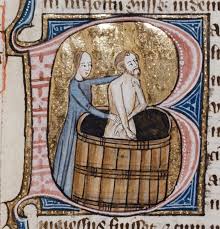 Take for example bathing in the Middle Ages. On the one hand, no – they were dirty folk with no plumbing, and filth was endemic. But then on the perverse other hand, yes – they did bathe. Often. It may perhaps have been in the river, lakes or in the sea (unless they lived in the few castles or priories that had an early form of plumbing), but they did wash and valued cleanliness because of the disease rife in the times. I like that particular view and so follow that line.
Medieval velvet?
Or perhaps take velvet. Sharon Penman was forced to apologise for using velvet in one of her books. She says,
'In Here Be Dragons, I draped Joanna and other female characters in rich velvet gowns. I later found out that velvet was not known in the 12th century.'
I consider the fact that she felt obliged to apologise unfair, because she is one of our most learned fiction writers.
Non-'academic' research shows that velvet did indeed exist '…as early as 2000 BC in Egypt, where samples of exquisitely fine linen and silk fabrics have been unearthed. An inventory list from 809 AD, of treasures belonging to Caliph Haroun al-Rashid, includes five hundred bolts of velvet…Velvet production became firmly established as an industry in the Middle East and eastern Europe by about the tenth century…Moorish Spain was a second major centre of velvet production; it had been manufactured there since 948, and various velvet-weavers' guilds and organisations served to ensure the industry's prosperity…' (http://artisanssquare.com – The History of Velvet.)
In my historical fiction books, my twelfth century trading house is based in Venice and its sources of cloth are along the Mediterranean (the Middle Sea) shores and further into Constantinople. Given that trade was not only alive but expanding rapidly, it is surely not a big step to assume that velvet was traded by Moors throughout the Middle Sea, perhaps from Al-Andalus. Basic common sense would indicate that it was entirely possible and indeed probable.
Tobias & The Triptych Chronicle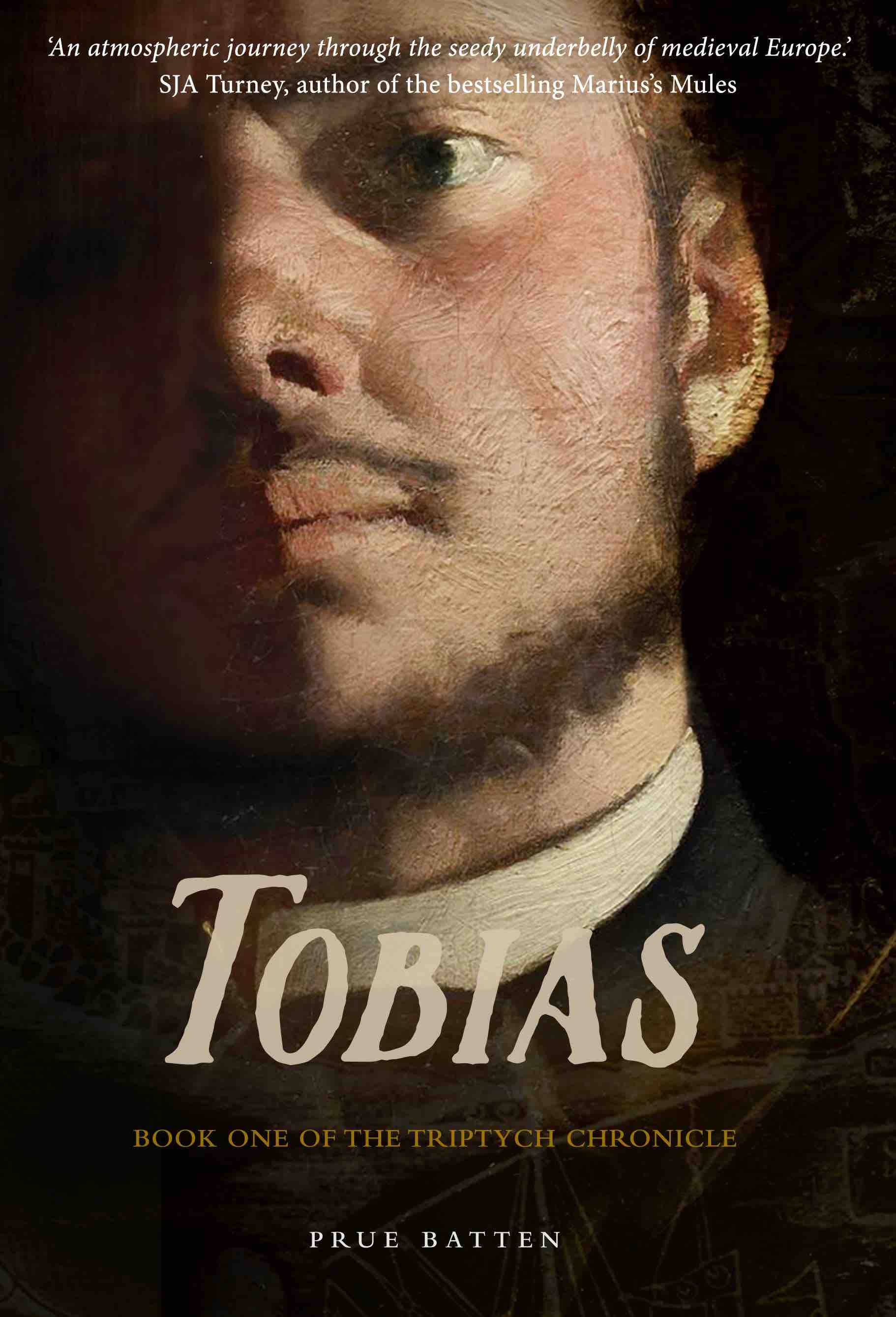 When I began writing Tobias, the first book in The Triptych Chronicle, I had planned for him to travel to Byzantium, to the great city of Constantinople. However there were enormous issues in establishing a setting with complete veracity. For one thing, much of the architecture of the twelfth century and earlier was destroyed in the Fourth Crusade and the later Ottoman Invasion.
So what to do?
I spoke with a friend who by chance had discovered a stellar online resource. The link became my lifeline, the images something akin to a favoured GPS. That link was www.byzantium1200.com.
Walking around Byzantium
In an instant, I was transported. The 3-D modelling is exceptional, and daily I would wander with Tobias, arm in arm, as we discovered scenes for the drama that would eventually unfold. It wasn't hard then, to overlay my own sensory perception of crowded streets, cobbles, of watery smells and stone waterfronts slippery with seaweed upon the images I was seeing. Slowly, Constantinople in 1194 AD came alive.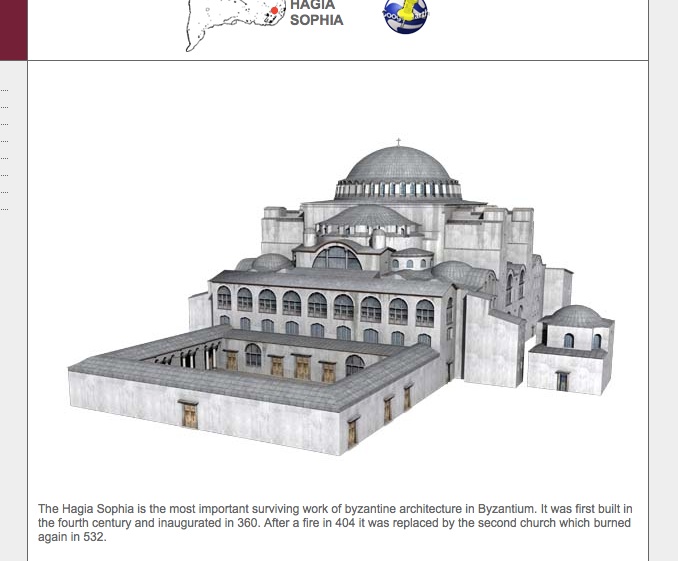 In one part of the novel, Tobias must climb the Valens Aqueduct and run along the top of it, at night and in the rain. This was something I hadn't foreseen in the novel. It was one of those lightning moments when the story rushes along without you. I wondered what the top of that aqueduct was like and being in the far-flung southern hemisphere, couldn't immediately hop on a plane to visit. But I had images of various aqueducts, along with an image of the extant aqueduct and I was able to put them all together and create what it may have been like in the twelfth century.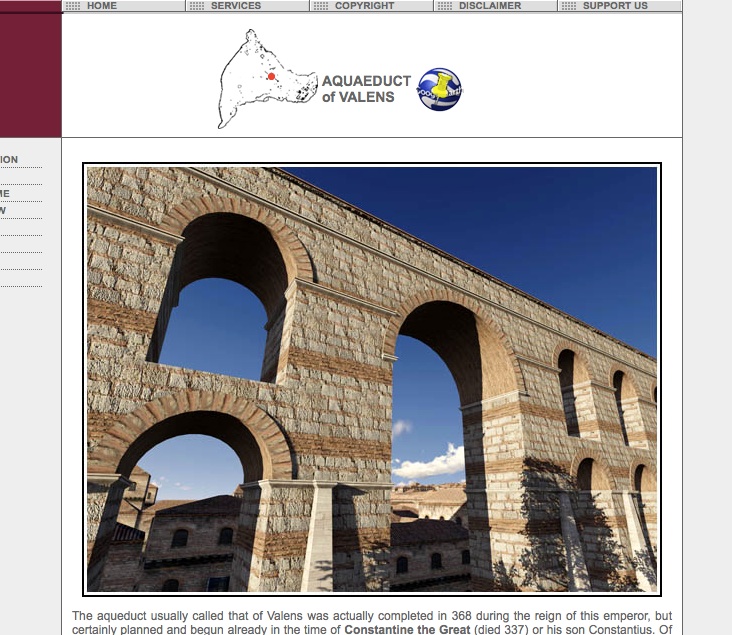 In addition, I have a very good friend who lives in Istanbul and armed with a list of various sites of twelfth century Constantinople, she would find the unfindable and in so doing, sent me videos and sensory comment, so that I could be as truthful to the geography as possible.
Most of it was indeed unfindable – one location being the Patriarch's Palace, which was described as being loosely 'south west of the Augusteon'. This was one of those moments when a writer of historical fiction has to take a leap of faith and draw a conclusion that may at some point in the future, be shot down by a dissenting academic.
But the point is, to date it has worked for any reader reading Tobias, and it definitely worked for me at the time (and probably for Tobias too).
I can only say how grateful I am to those at www.byzantium1200.com for the licence they have given me to imagine. And I hope by the existence of the wonderful images, they are allowing readers to imagine as well.
By Prue Batten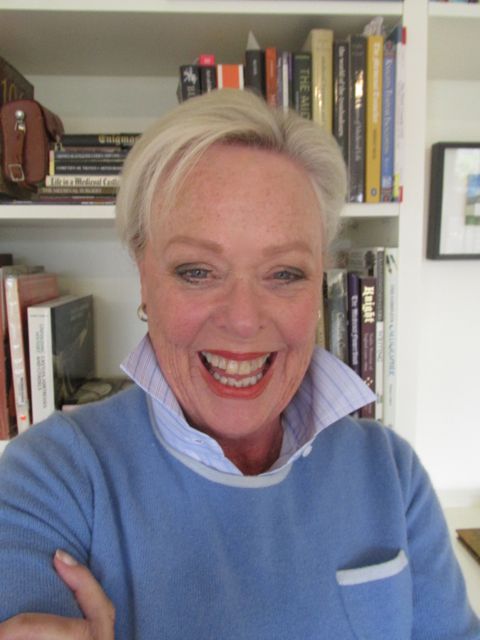 A former journalist from Australia who graduated with majors in history and politics, Prue is now an award-winning cross genre writer who enjoys creating fiction from history and fantasy.

Her eighth novel, Tobias, has been short-listed as a semi-finalist in the 2016 M.M. Bennetts Award for Historical Fiction.

She is also a farmer, dog owner, gardener, embroiderer, swimmer and kayaker.

Direct links to purchase Prue's books are on her website. See below:

www.pruebatten.com

www.facebook.com/prue.batten.writer

www.pinterest.com/pruebatten